PFLITSCH cable routing –
proven solutions and services for every requirement
Professional solutions for industrial cable routing
Many different types of cables are used in industrial plants to supply power or transmit data between individual areas such as control cabinets, control units or machines. These cable installations are often very complex and could be described as the plant's nervous system. Professional cable routing solutions – solutions made by PFLITSCH – are indispensable in order to lay all essential cables safely, efficiently and in a transparent and space-saving way.
Global leader in cable routing
PFLITSCH has a groundbreaking system of industrial-scale cable routing solutions for a wide range of demanding applications. In contrast to traditional systems, our portfolio convinces with a holistic approach covering everything from cable trunking – also referred to as cable trays or cable racks – through the associated fastenings to coordinated tools and machines. We also offer a component assembly service, where we accompany your project from the initial planning all the way to its final implementation – including the supply and installation of ready-to-install cable trunking assemblies.
Catalogue Cable Trunking 2019
Catalogue Cable Routing 2019
pdf
64.7 MB
Advantages of all PFLITSCH cable routing systems at a glance
Wide range of dimensions and accessory fittings simplifies customised trunking layouts
Comprehensive edge protection at ends and cut-outs protects cables from damage
Equipotential bonding integrated between trunking components and accessory fittings
Safe, closed cable routing can be achieved using a removable cover
Compatible tools and machines for efficient cutting of our cable trunking
Ready-to-install component assemblies at a fixed price, saving you time, effort and money
Customised cable routing for any application
When it comes to modern cable routing, PFLITSCH continues to set trends. Our cable routing solutions excel with their diversity of applications and numerous international certifications. They can be found in umpteen demanding installations and industries – from automotive through food and pharmaceuticals to offshore platforms. Whatever your needs and requirements, you're assured of the optimum solution with us.
Solutions for many different branches of industry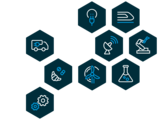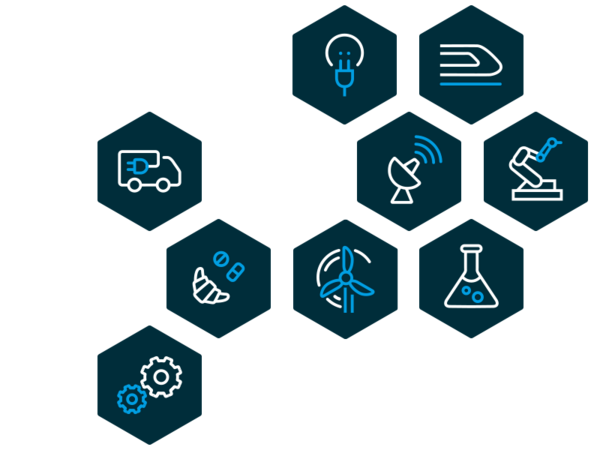 As a systems- and solution-oriented technology and service expert, we develop and manufacture innovative and demanding cable routing solutions for the following branches of industry:
Mechanical and plant engineering
Robotics and automation
Food and pharmaceutical industries
Electrical industry
Chemical, oil and gas industries
Railway/special-purpose vehicles
Power generation
Telecommunications
PFLITSCH cable routing systems – excellent in every respect
High-quality materials such as steel, stainless steel or aluminium coupled with robust design principles ensure outstanding toughness and durability
CAD planning with to-the-millimetre accuracy as well as state-of-the-art production facilities signify maximum precision
Innovative and ingenious connection and installation elements guarantee exceptional ease of assembly
Choice of cable trunking models with a wide range of accessory fittings for maximum flexibility
Optimal ease of cleaning and corrosion resistance lay the foundation for an impeccable hygienic design
Non-enclosed design permits good air circulation and avoids heat build-up
All cable trunking models designed with full compatibility in mind
User safety is a top priority: PFLITSCH cable trunking has all relevant international certifications
Certifications and standards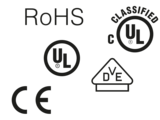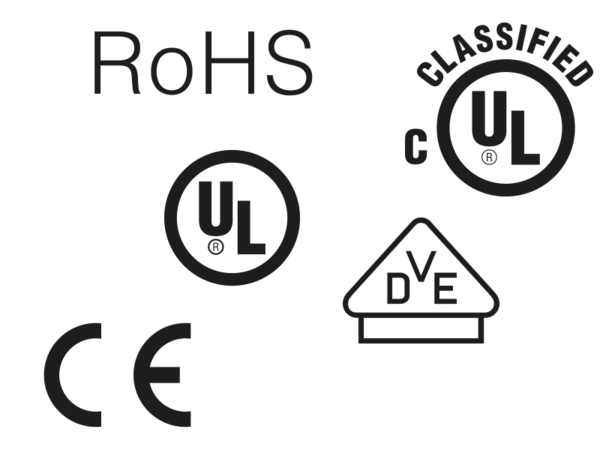 Our strict observance of the PFLITSCH quality management system guarantees consistently high quality. We have been certified by leading national and international testing institutes. We also have extensive equipment at our disposal in our own testing laboratory. All PFLITSCH cable routing solutions have been successfully tested in accordance with internationally recognised certifications and standards.
UL – The international test mark of Underwriters Laboratories certifies that a product has demonstrated conformity with national safety regulations in the US and Canada. No other test mark exists of comparable significance and it is indispensable if a product is intended for international use.
cUL – Underwriters Laboratories certification in accordance with Canadian national standards.
CE – The CE mark ("Conformité Européenne") harmonises regulations and technical standards in the individual member states. Common guidelines moreover ensure that test and certification results are mutually recognised throughout the EU.
RoHS – The RoHS Directive 2011/65/EU restricts the use of certain hazardous substances in electrical and electronic equipment and is binding in all EU member states.
VDE – The VDE (Association for Electrical, Electronic & Information Technologies) test mark certifies the electrical safety of electrical equipment which has been newly installed, added to or modified. The electrical tests and their documentation serve customers as evidence that the electrical equipment complies with the tested safety requirements.
There are several possible criteria which you can use to determine the ideal cable routing solution. First of all, the question arises as to whether you require, for example, a standard mechanical engineering application or a complex, customised trunking layout, the latter possibly also involving routing a great many cables over long distances. In both cases, our Industrial-Trunking would be your first choice. In this case, the robustness of the cable routing system is crucial. Is it essential that it can be walked on? If so, we'd recommend PFLITSCH Automobile-Trunking, for example. Another aspect to be considered is an open or closed design. Open cable routing with Wire-tray Trunking is generally preferable in areas where hygiene is critical or which are sensitive to heat. If only a small number of cables need to be routed through confined spaces, such as at the lowest installation level, there's no way round PIK-Trunking.
You can fasten a PFLITSCH cable routing system to the floor, the wall or the ceiling – whichever you like. A whole range of ingenious fasteners ensure that it is absolutely secure, so that it makes no difference where you attach it. Feel free to install your cable routing system wherever space permits.
All PFLITSCH cable trunking variants are designed to be compatible with any other. It is not at all uncommon in practice for you to be faced with the dilemma of meeting totally different cable routing requirements in one and the same production plant. In this case, you can combine different types of PFLITSCH cable trunking such as Industrial-Trunking and PIK-Trunking without any problem – e.g. if, in the most basic type of installation, you only need to lay a small number of cables through confined spaces between machines.
Have you already completed planning of your cable laying project and thought of the potential solutions for feeding in the cables? Our Cable Glands section offers you a source of valuable inspiration and makes choosing the right solutions as easy as can be – regardless of whether we're talking high-quality, standard cable glands or sophisticated special solutions.

Cable gland
Are you looking for a comprehensive overview of PFLITSCH's products and services? You can find the latest PFLITSCH catalogues and brochures in the Downloads section (PDF files).
You have questions about a product, would like to make an appointment for a one-to-one consultation or would like to experience our products live? Get in touch! We look forward to hearing from you.

Contact