PFLITSCH's purchasing is a win-win situation
In addition to price, quality and security of supply, partnership is a crucial factor
To ensure that our ideas lead to perfected series products, our experts work hand in hand with our suppliers' own specialists. That's because meeting the high demands of our customers and ensuring our products are of top quality are processes that begin before the start of production – at the purchasing stage.
For PFLITSCH, purchasing and procurement ideally mean a win-win situation. After all, if our products are good and we're successful in the marketplace, our suppliers also win – through larger production runs and greater turnover. In addition to the classic purchaser issues such as price, quality and security of supply, we attach great importance to working with our suppliers as systems partners and confidants.
This is why we are looking for partners with whom we can take up ideas and continue to develop technologies, synergise strengths and know-how, and realise competitive advantages together. We work with a powerful supplier network at local, national and international level to ensure mutual and long-term corporate success. We integrate our partners in the development and implementation processes for new product ideas right from the very beginning – as experts and partners. Become part of PFLITSCH's network!
Terms and Conditions of Purchase
You can download our current version of Terms and Conditions of Purchase: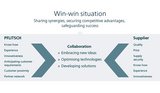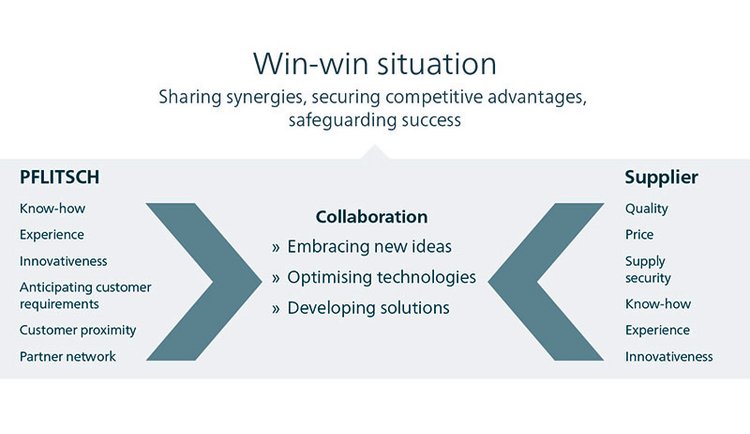 We think and act in accordance with the "Code of Conduct" of the ZVEI (the German Electro and Digital Industry Association) and the ethical aspects formulated in this code, and we expect the same from our partners. The importance of working conditions, social responsibility and environmental compatibility, as well as transparency, cooperation founded on trust and dialogue, are described here.
High degree of vertical integration for industry-specific solutions
Materials and intermediate products for metal, sheet-metal and plastics processing
PFLITSCH has a great deal of expertise in the fields of metalworking and plastics processing. Our flexible and high-performing production department, with its high degree of vertical integration, covers state-of-the-art turning technology, sheet-metal working and injection moulding. For example, we process the following raw materials:
For example, we process the following raw materials:
Semi-finished products made of 2.0401 (CuZn39Pb3 and CuZn21Si3P) brass
Semi-finished products made of special alloys
Semi-finished products made of 1.4305 (V2A/AISI 303) and 1.4571 (AISI 316Ti or 1.4404) stainless steel
Medium- and special-format sheet metal (DX51 galvanised, stainless steel and aluminium)
PVDF, PA 6, TPE, TPE-V plastic granulates and LSR
Our products are surface finished:
Nickel plating
Chromium plating
Special coatings
Powder coatings
We also use semi-finished and customer parts, such as
Standard components
Turned and milled parts
Zinc die castings and chill castings
Screws and springs
Construction parts
PFLITSCH Supplier Portal
Tell us what you can do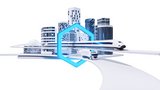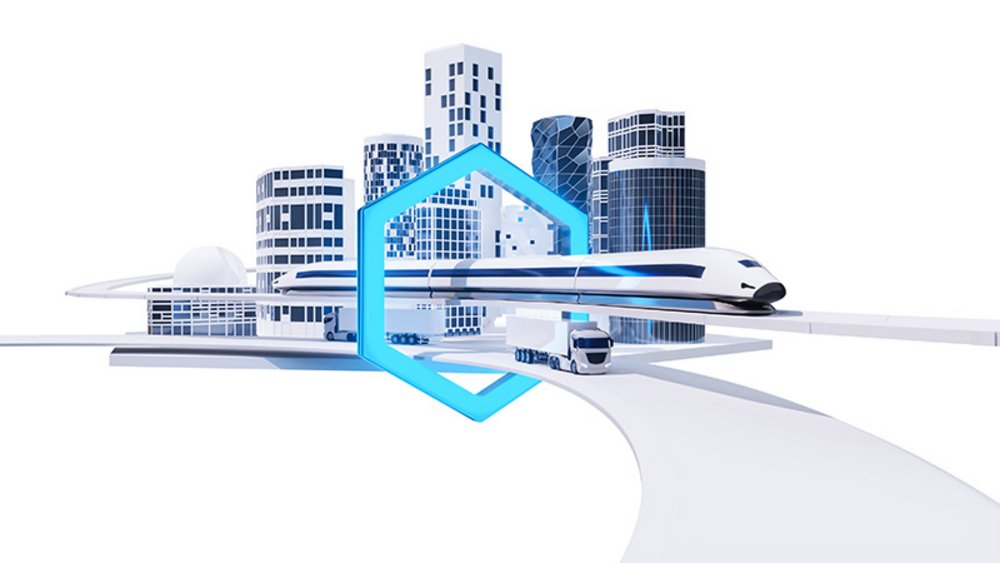 What we expect from our suppliers:
Compliance with the required quality guidelines
100% ability to fulfil orders
State-of-the-art production technology
Ability to compete in the global market
Technical support and consulting
Project and development integration at international level
Readiness for overhead value analysis and auditing
Measures to secure their own operational and commercial position
Acceptance of PFLITSCH's Terms and Conditions of Purchase and corresponding works-standard specifications
Compliance with the RoHS and WEEE Directives
Compliance with the ZVEI's Code of Conduct
If you would like to become part of PFLITSCH's successful network, don't hesitate – contact us now!