PFLITSCH machines and tools for efficient cutting of cable trunking.
Discover the professional way to save time and money.
If you want to cut and assemble cable trunking yourself, PFLITSCH has a new range of machines and tools that is perfectly matched to PFLITSCH's own trunking systems. Simple, fast and safe cutting to length, punching and notching of cable trunking ensures significant time and cost savings. Thanks to precise cutting with clean and low-burr edges, you reduce the amount of waste and obtain results that are 100% reproducible.
Product information PFLITSCH machines
pdf
2.6 MB
Time and cost savings thanks to easy and comfortable working
No reworking necessary thanks to clean and low-burr edges
Less waste thanks to more efficient use of materials
Precision working with longitudinal stop and infeed aid
Great flexibility thanks to being able to use the machines where the trunking is to be cut and installed
Greater safety thanks to lower risk of injury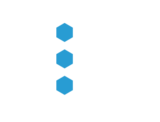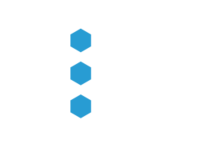 Just a few steps to select the machine that perfectly suits your requirements
So, PFLITSCH's new machine portfolio has aroused your interest, but you're still unsure which machine is best suited to your needs? No problem. We're happy to help you find the perfect machine for you.
Tools for notching and punching
Opening the route for cables to be laid and connecting components – made easy.
In addition to cutting cable trunking and covers to length, cut-outs have to be notched out of the trunking and holes and/or recesses punched when laying cables. For this purpose, PFLITSCH offers a large number of hand-operated and battery-powered hand tools that allow fast, simple and safe cutting of the trunking – even with an already installed system. Thanks to the streamlining of the work processes, the time and cost savings and the reduction in the amount of wastage achieved with these tools, they are a wise and worthwhile investment.
Lateral cut-outs in Industrial- and PIK-Trunking can be realised at the push of a button, for example, with aid of the hydraulic notching punch. Cut-outs have to be made in order to run cables into and out of Industrial-, PIK- and Wire-tray Trunking. This is done very conveniently at the push of a button with the aid of the hydraulic notching punch and various interchangeable cutting tools.
The hydraulic notching punch can be mounted securely to worktops. In combination with a work table and longitudinal stop, openings can then be made quickly and safely at the appropriate positions. The hydraulic notching punch is operated by means of the static hydraulic unit or the mobile electrohydraulic drive.
Punching
We have a range of tools to choose from for this step of the process:
The covers of the Industrial-Trunking are secured in place by locking bolts positioned in recesses. These bolts are pressed into locking wings and cannot be detached. Recesses have to be formed in the covers before the fasteners are installed. These recesses are formed neatly in the covers using the recess indent tool, which can be driven by various hydraulic units.
Connecting holes also need to be punched out when installing cable trunking. This can be done easily and effortlessly at the push of a button using the hole punch (which can also be converted to the recess indent tool)
We offer a range of useful tools that help with other tasks involved in the installation of cable trunking systems:
Sheet nibbler
You can remove prepunched base openings surprisingly easily with the aid of the sheet nibbler – without any need for an angle grinder (which would be extremely cumbersome). This tool cuts the amount of time required to install cable trunking components and lateral edge protectors.
Hole punching tool
The hole punching tool is used to punch low-burr holes in side walls of the PIK-Trunking (up to 1.5-mm thick) for the detents of the vibration-resistant edge protectors and various sizes of connecting hole. The stop facilitates precise punching and the tool is immediately ready for use again after each punching operation.
Radius pliers
Sharp corners and edges left after cutting to length or reworking trunking can be quickly and easily rounded off again using PFLITSCH radius pliers in order to eliminate any risk of injury.
Rapid fixing tool
The rapid fixing tool has a dual function: it can be used to quickly and easily open standard fasteners on Industrial-Trunking and also to lift and open covers of PIK-Trunking.

Open-ended wrench/flexible-head socket wrench
To enable you to screw in and unscrew the hexagon bolts frequently used to install trunking, we have added this practical combined wrench to our product range. It enables you to get at bolts positioned in inaccessible places. The wrench is available in sizes 10 mm and 13 mm.
Have you already completed planning of your cable laying project and thought of the potential solutions for feeding in the cables? Our Cable Glands section offers you a source of valuable inspiration and makes choosing the right solutions as easy as can be – regardless of whether we're talking high-quality, standard cable glands or sophisticated special solutions.

Cable gland
Are you looking for a comprehensive overview of PFLITSCH's products and services? You can find the latest PFLITSCH catalogues and brochures in the Downloads section (PDF files).
You have questions about a product, would like to make an appointment for a one-to-one consultation or would like to experience our products live? Get in touch! We look forward to hearing from you.

Contact