MiniCut
Small insert with a big impact
The ideal solution for mobile use – thanks to its compact design and practical carry handles. The manual drive guarantees easy work with little physical effort. For maximum convenience when cutting trunking, you can convert the MiniCut to the manual hydraulic drive or mains-operated/battery-powered hydraulic unit.
The MiniCut has been designed for cutting
PIK-Trunking 15/15 to 60/60, steel/stainless steel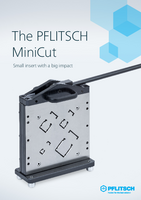 Profile MiniCut
Profile MiniCut
pdf
827.1 KB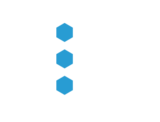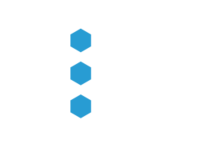 Have we aroused your interest in the MiniCut? Simply fill in the enquiry form and we'll send you a non-binding offer.
A machine for quick and easy cutting of PIK-Trunking 15/15 to 60/60, steel/stainless steel
Greater cost-effectiveness thanks to time and cost savings
Optimised material usage and less waste
Greater safety thanks to effortless and safe handling
More flexible use wherever you are
Rapid amortisation
Precision cutting to length of PIK-Trunking made of steel and stainless steel
Reliable cutting of parts with clean and burr-free edges
Easy work with a manual drive that requires little physical effort
Compatible with manual hydraulic drive and mains-operated or battery-powered hydraulic units – for even easier cutting
Practical carry handles and the compact design mean the machine can be used at several locations around your premises (mobile use)
Long service life because the cutting plates can be reground
Efficient use of materials thanks to precision working and the associated reduction of waste
Great cost-efficiency thanks to a good price-performance ratio
Including infeed aid for precise alignment of the cable trunking sections (90°)
Would you like to know why the MiniCut is worthwhile?
Log in to myPFLITSCH and use our amortisation calculator to determine your individual savings potential.