The PFLITSCH promise: Passion for the best solution
Quality and systems expertise that create customer benefit
Wherever you see the PFLITSCH hexagonal key, you know you are guaranteed PFLITSCH quality "made in Germany". But this visible and tangible quality is only one aspect of the PFLITSCH promise. We are driven by a passion for finding the best solution – a passion that's a matter of the heart at PFLITSCH. We inspire our customers by offering them the best solutions for their specific challenges and applications and by providing support, innovation and systems expertise in a spirit of true partnership.
Whether individual products with certified properties, practical accessories, reliable planning tools, perfectly matched equipment and machines, or services ranging from individually packaged cable glands to ready-to-install cable trunking assemblies, our well-thought-out systems give PFLITSCH customers a real competitive edge.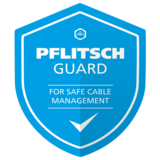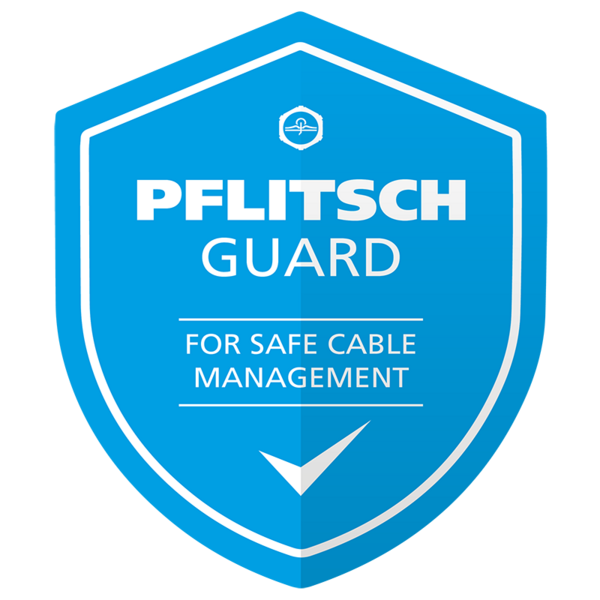 PFLITSCH stands for quality
Quality means security: security in assembly, security in terms of properties, security through certifications, security in permanent operation – and thus the security of having made the right decision. The quality of PFLITSCH is reflected in all its products and services, something that you experience from the installation of each single component to the personal contact we provide. Honestly – we always check our quality standards with great care and precision in our own testing laboratory.
PFLITSCH stands for customer orientation
We leverage our development, consulting and planning expertise to provide top-class solutions to our customers' challenges – both now and in the future. And we succeed in doing so because we put ourselves in the users' shoes from A to Z.
PFLITSCH stands for partnership
We see ourselves as partners to our customers. We tackle challenges together and help our customers to become even more successful with our innovative, time-saving products, tools and services.
PFLITSCH stands for innovation
At PFLITSCH, innovation is not an end in itself, but the result of proactive orientation towards our customers and their markets. That's how we successfully pioneer the launching of new products and services on the market, just as we did with topics such as hygienic design and EMC, for example.
PFLITSCH stands for solutions
We offer you a great deal more than just products, we provide you with the right products, services and systems solutions for your application and your industry to ensure your success.
PFLITSCH stands for systems expertise
Our products are parts of complex assemblies, machines and systems that are developed and manufactured for highly specific purposes. For this reason, when we develop our products and services, we always see them as complete systems in themselves. Which qualities does the product need to have in a particular application? How will assembly be done? Which special local requirements need to be taken into account? How can durability be guaranteed? That's why we not only develop products and services that function as a system in themselves, they also play a key role in the systems of our customers and users.