PFLITSCH – the company
A passion for finding the best solution
PFLITSCH is a systems- and solutions-oriented technology and service specialist and an internationally leading partner when it comes to the safe, reliable routing and protection of cables on an industrial scale. We are driven by our passion for finding and developing the best solutions for specific applications.
At PFLITSCH, we understand that the "best solution" can often mean something different for each individual customer, which is why we take into account factors such as technology, safety, quality, ease of installation and cost-effectiveness.
Short portrait
pdf
4.5 MB
Inventive family-run company since 1919
PFLITSCH is a traditional company – with its own definition of what tradition means. Our traditions are inventiveness and entrepreneurial spirit, innovative strength and customer orientation – combined with the consistency and reliability of a locally based fourth-generation family-run business with around 300 employees, where social responsibility and commitment to the region are the foundations for future growth. In 1919, PFLITSCH was founded in the Bergisches Land region of North Rhine-Westphalia and is based there to this day. Today, we continue to manufacture all our products locally at our two plants ourselves – 100% made in Germany.
PFLITSCH's management down the generations:
1919 – Ernst Pflitsch founds the family business in the Bergisches Land region of North-Rhine Westphalia.
1938 and 1947 see Ernst Pflitsch's two sons, Hans Georg Pflitsch and Otto Pflitsch, respectively, join the company as its second-generation bosses.
1971 – Harald Pflitsch becomes a partner in the family business. He is the son of Hans Georg Pflitsch and represents the third generation of the family.
1995 – Ute Pflitsch-Stendtke, Otto Pflitsch's daughter, becomes co-managing director, and in 2002 a shareholder, too.
2016 sees the fourth generation take over the helm: Roland Lenzing, nephew of Harald Pflitsch, and Mathias Stendtke, Ute Pflitsch-Stendtke's son.
Innovative spirit and sustainability at the cutting edge of future markets
At PFLITSCH, we focus our entire approach and all our activities on how our products and services can benefit users, in line with the principles of environmental protection and sustainability. We focus on industries and sectors that include mechanical and plant engineering, the railway industry, the chemical industry, energy production, automation, robotics, the food industry, pharmaceuticals and electric mobility.
Our customers include over 6,000 companies worldwide. Each field of application focuses on different core requirements – such as reliable or certified safety, protection, durability, hygiene, cost-effectiveness or ease of installation. We anticipate the needs of our customers. They are our guiding principle when developing innovative solutions for cable routing and cable protection applications. We were among the first companies to recognise the significance of electromagnetic compatibility and hygienic design and since then we having been driving development in these areas with groundbreaking innovations.
We develop precisely tailored solutions, test them in our own audited laboratory, and only bring them to market when they are verifiably mature and certified. When it comes to standardisation, we aren't just users, but work proactively in various international standardisation committees in order to create and continue developing industry standards.
We take the "complete range" concept to another level
How do you define a complete range? By the sheer number of products? No. It is vital that users have a broad selection of exactly the right products available and with the properties they need. With this point in mind, we offer a total of almost 8,000 different items and also produce additional special-purpose designs, depending on the project. Our idea of a complete range also includes a full array of accompanying services, including 3D CAD data, customised design and production of component assemblies and unique, time-saving, specialised machines and tools that make for easy installation.
At PFLITSCH, we combine the worlds of precisely reproducible mass production of Industry 3.0 with the digital, on-demand customised production of Industry 4.0 and the sophistication of a state-of-the-art service provider. Our comprehensive approach has enabled us to build up an intelligent system of solutions for cable routing, cable entry and cable protection that optimally coordinates all the components and product categories as well as the entire planning and implementation process. And if none of these solutions turn out to be the right ones, we do everything we can to create one.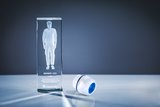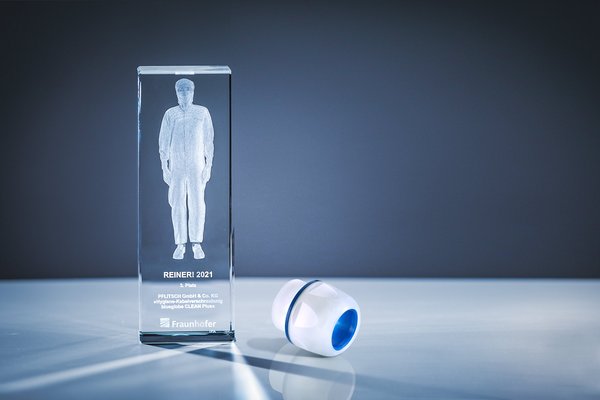 Our customers benefit from our customer-oriented industry approach and our all-embracing range of services. Our success has proven us right and is an essential key to the positive overall development of the company. The members of the Oskar Patzelt Foundation also came to the same conclusion and honoured our commitment in 2020 by awarding us the "Großer Preis des Mittelstandes" for SMEs in Germany. However, an individual product can also convince a jury of experts. In 2021, the PFLITSCH blueglobe CLEAN Plus polyamide cable gland won 3rd prize at the prestigious Fraunhofer clean technology award REINER!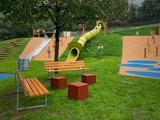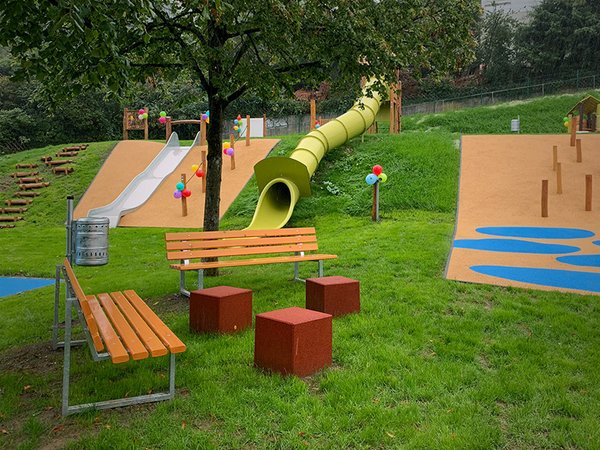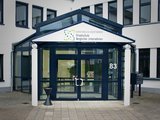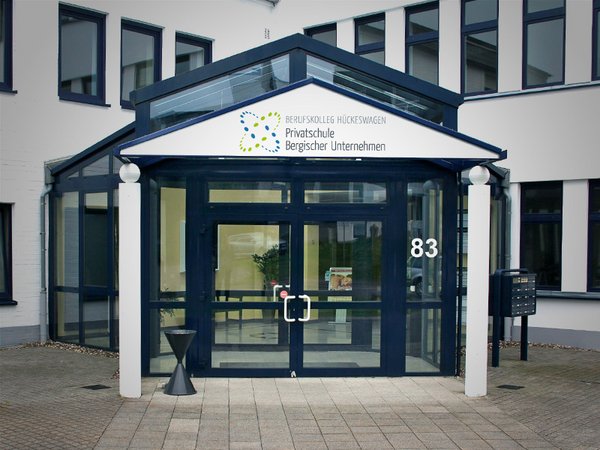 PFLITSCH is a fourth-generation family-run business that has been committed to supporting employees and other people in its immediate environment for over 100 years. In doing so, PFLITSCH is continually exploring new limits – one of its guiding principles – symbolised by the two "Wuppermänner" on the riverbank of our company premises. The "Wuppermänner" are larger-than-life stainless steel figures that were created as part of an art project on the company premises on the left and right banks of the River Wupper.
We invest in the Hückeswagen location and make a strong commitment to the region, for example by expanding with the construction of an additional production facility as well as by supporting social projects such as the completion of an inclusive playground for Hückeswagen.
As a company, we are also committed to providing vocational training alongside other companies in the region, to ensure that young people have good career prospects. We were involved in the founding of the Berufskolleg Hückeswagen (Hückeswagen Vocational College), which was initiated, equipped and financed by local entrepreneurs and offers young people the opportunity to gain their full school-leaving certificate (Vollabitur) under ideal learning conditions as well as to complete a CoIC-recognised apprenticeship. The college introduces young people to professional life at an earlier stage than usual and enables them to remain in the region as qualified workers.
Are you interested in the latest innovations that PFLITSCH has to offer?
Satisfied employees create satisfied customers. That's why we strive to create a pleasant working atmosphere at PFLITSCH. With our "Job and Family" programme, for example, we support flexible working time models, childcare and the option to work from a mobile office. The programme has been certified since 2005. The package also includes fitness training, health and retirement benefits, advanced training opportunities and an in-house library. The Hertie Foundation has recognised PFLITSCH as a "family-friendly company" several times in succession.
Deployed worldwide, connected worldwide
Day in, day out, PFLITSCH products prove their usefulness in some 40 countries around the world, made possible by the fact that they are certified in accordance with international standards such as EN, UL, EAC and CSA.
A network of experienced systems partners provides sound advice, good product availability and comprehensive technical support both nationally and internationally. Support with configuration and integration, on-time procurement and all-round service are additional benefits that reflect our high level of quality awareness. And if our standard range does not have what you need, PFLITSCH can develop cost-effective, non-standard solutions and application-specific components.
Do you want to connect with us?