Vocational training at PFLITSCH
You've (almost) finished school and want to show what you're made of?
Then apply for an apprenticeship at PFLITSCH in Hückeswagen. An apprenticeship at PFLITSCH is more than just an entry-level position, it's the start of an attractive career with a wide range of development opportunities.
Some 300 people work at PFLITSCH, around 10% of whom are apprentices supported by 19 experienced trainers. That means you will get to experience working in various departments in a medium-sized company, guided by excellent trainers and learning together with lots of other young apprentices. Unlike a large corporation, at PFLITSCH it's more familiar and, compared to a small company, there are simply more people and roles where you can learn new skills.
Well-trained employees form the basis of our company. That's why providing young people with vocational training is a tradition at PFLITSCH that takes a high priority. That is also obvious by the fact that we are co-founders of the privately run Berufskolleg Hückeswagen – Privatschule Bergischer Unternehmen gGmbH (Hückeswagen Vocational College). The College gives you the opportunity to study for your school graduation while doing your apprenticeship, as preparation for direct entry to a degree programme after completing your vocational training. In our view, the optimal combination of theory and practice provided at the Hückeswagen Vocational College is a highly successful strategy. In the history of the College, no one has ever failed the CoIC examination.
You can be sure that you will receive first-class training at PFLITSCH. Become part of a team that will advance you professionally and promote your personality.
Vocational training at PFLITSCH
Machinist, specialising in automatic lathe systems (m/f/d)

Machinist (m/f/d) + school graduation in 4 years

Machinist (m/f/d) + specialised school graduation in 3 years

Tool mechanic, specialising in moulding technology (m/f/d)

Process mechanic for plastics and rubber technology, specialising in moulded parts (m/f/d)

Construction mechanic, specialising in thin sheet metal construction technology (m/f/d)

Machine and plant operator, specialising in metal and plastics technology (m/f/d)

Industrial clerk (m/f/d)

Industrial clerk + school graduation in 3 years (m/f/d)

Clerk for marketing communication (m/f/d)

Technical product designer, specialising in machinery and plant design (m/f/d)

IT specialist for systems integration (m/f/d)

Industrial mechanic (m/f/d)

Electronics technician for operating technology (m/f/d)

Specialist warehouse logistics (m/f/d)
You will find current vocational training vacancies in our "Job vacancies" section. If you don't find anything there, you are welcome to send us an unsolicited application. We look forward to receiving your application.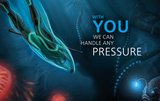 Are you currently still at school? Then take advantage of our get-to-know-us offers. If you have any questions, just drop us a line by e-mail to personal(at)pflitsch.de. To apply for a school pupil internship, for example, just use the form for unsolicited applications.
School pupil internships

Company tours

Taster days

Girls' Day

Vocational training fairs

Job rally

Company game

Applicant training

Cooperation with the Städtische Realschule Hückeswagen –
project work, internships
Do you intend to study or have already begun? You can apply to PFLITSCH at any time if you are looking for a partner company where you can complete a dual study programme or your Bachelor's or Master's thesis. You can contact us via the form for unsolicited applications.
Dual study: for example in cooperation with the FHDW Bergisch Gladbach

Bachelor's and Master's theses: for example in cooperation with FH Köln/Campus Gummersbach

Project work, internships and jobs for students

Support for part-time study programmes